Free Digital Photo Frames

Want to enliven your digital photos without spending a dime? Add free digital photo frames!

You can add borders and frames using the image editing software you already have. Here's how to add a simple frame using Adobe Photoshop:
First, open the digital photo you want to add a frame or border with.




Choose the color of your digital frame by clicking the background icon, then selecting the color you want. For our example, let's use black.




Next, increase the size of your canvass. Click Image -> Canvass Size. Check the Relative box. Then enter the pixel dimensions of your new frame.

Click Ok.

Here's what the original photo looks like with a simple digital frame: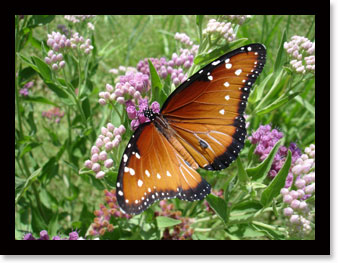 If you have photos uploaded in online photo services such as Snapfish or Shutterfly, you might want to try their borders feature.
Open the album containing your photos, then choose add borders. It's usually under the Edit or Enhance menu (depending on the photo service you use).
Follow along the user friendly guide to add frames or borders to the photos you selected. The borders range from classic to more festive ones.


Return from Free Digital Photo Frames to the Home Page